OUTCAST MINE by Jamie Craig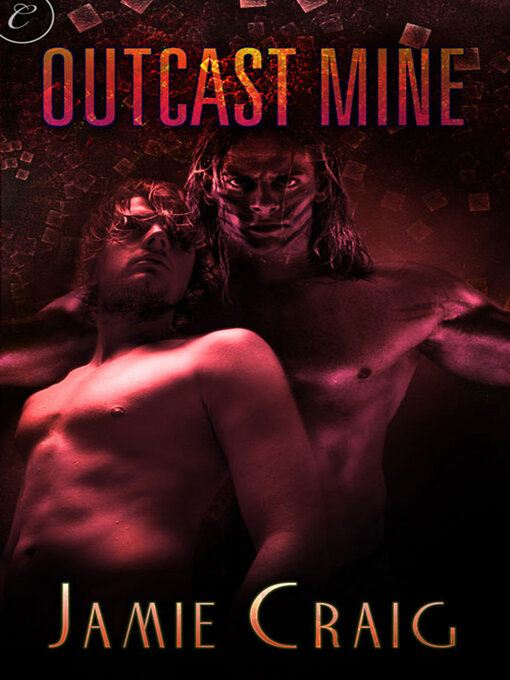 Outcast Mine by Jamie Craig
Carina Press
Futuristic M/M
ISBN: 9781426891199
Reviewed by Lisa




A prison hasn't been built that can hold career thief Aleron Pitre.  Now Aleron is sentenced to the worst hellhole in the galaxy, the nightmare planet known as Tantoret in the Athess system.
He quickly learns that Tantoret's prison is underground with no doors and truthfully, no hope of escape.  The guards are Athaki, fearsome hunters who are stronger, larger, and just as much prisoners as the rest.  Aleron's job and the job of every other humanoid prisoner is to harvest chojal.  It seems that Tantoret is glutted with the halucinagenic drug which the Athess quietly sell to fund their endless war against another system.  Chojal doesn't affect the Athaki, but for anyone else there it is truly a death sentence whether you are there for life or not.  As chojal is harvested it emits a toxin into the air which slowly eats away at the body of the hapless miner.
So, between the intimidating Athaki and the toxic chojal Aleron knows that the faster he can figure a way out the better.  The head guard is Jasak who tries to make life as bearable as possible for the inmates.  For some inexplicable reason Jasak and Aleron begin to form a bond which causes no end of problems for them.  Jasak hasn't allowed himself to feel anything for a long time and as for Aleron, he's never been close to anyone before.  Secrets and intrigue soon come to light which bind them closer.  There is much more going on than mere jealousy and the time will come when they must chose a side.  Whether anyone on Tantoret makes it out alive will fall to Jasak and Aleron, a dishonored Athaki and a human thief, the most unlikely of lovers ever.
Passion and intrigue collide as Outcast Mine blows you away.  From the unique world to the complex characters nothing is ordinary in this incredible setting.  One cocky little human thief manages to change everything for an alien hunter turned guard.  Sorry I can't explain more but the plot is intricate and complex and I don't want to give anything away.  Watch as opposing forces converge in an act of explosive destruction which makes Outcast Mine ignite.  No question that I Joyfully recommend Outcast Mine.  Readers won't be able to turn the pages fast enough to see what happens next.