NO ONE TO TRUST by Julie Moffett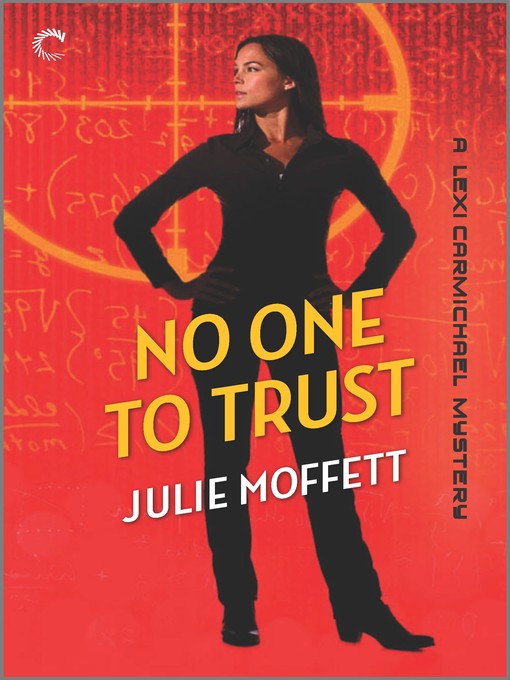 No One To Trust by Julie Moffett
Lexi Carmichael, Book 2
Carina Press
Contemporary, Suspense
ISBN: 9781426891731
Reviewed by Jo




Lexi Carmichael is at it again.  She has left the National Security Agency and this time she is working for Finn Shaughnessy at his security firm.  Working for a man you have the hots for is interesting, especially when you are a self-admitted geek with little social skills.  When they get their first case, though, it's Lexi who's in the hot seat.  A cryptic note from a stranger calls for her.
Finn and Lexi along with the other employees are trying to track down a nanotech genius and their only clue is, he wants Lexi's help.  Since she has never met him, it's not much of a lead but that won't stop them from trying.  As the case gets crazier, things heat up between Finn and Lexi.  If anyone thinks the field is clear for Finn to romance Lexi, you are seriously underestimating the sexy agent Slash and even Lexi's geeky friend, Elvis.  In order to solve their case and bring the researcher home safely, it's going to take everyone doing what they do best.  Lexi might know computers and the Internet but she is totally lost when it comes to pulls of the heart.
Codes, nanobites and passion – what a way to earn a living.  Lexi solves her latest case with the help of some hot men in No One To Trust.  I couldn't wait to open up this next Lexi mystery since I loved the last one so much.  Within the first chapter I could tell that this was going to be an instant favorite too.  Not only is Lexi working for Finn now but she is on a case where a stranger calls specifically for her help.  Just watching Lexi battle fronts of mystery solving, and social relationships, had me in laughter most of the time. Yet again, I was up all night because I had to see what happened next.  I have to admit that I can't make up my mind who I want Lexi to finally fall for the hardest – Finn, Slash, or even the underdog, Elvis.  They all have distinct pluses for our girl geek.  No One To Trust is lighthearted and filled with suspense, humor and undercover passion.  A true keeper and Joyfully Recommended as one not to miss.
I have found that the worst thing about finishing this book is that I'm anxious for the next Lexi mystery to come out.  You don't have to read these in order to enjoy them, but I would suggest reading the first one first, just so you know who everyone is and how they became involved with Lexi.