TESSA'S PRIDE by Olivia Brynn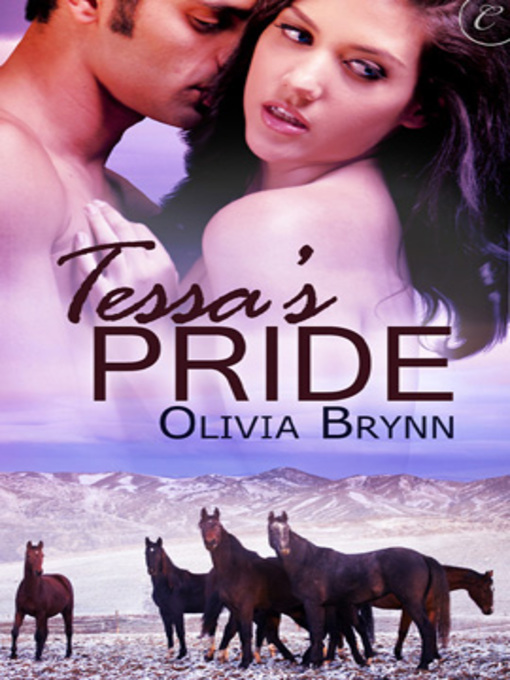 Tessa's Pride by Olivia Brynn
Carina Press
Contemporary, Western, Erotic
ISBN: 9781426891229
Reviewed by Miranda




Bradley Equine Ranch is Tessa's pride and joy!  Thomas Bradley left Tessa his ranch when he died.  All she has ever wanted is to make it the best equine ranch around.  However, Tessa has run into tons of problems.  It's hard to get respect in this business if you're not packing a penis.  She thought things were going great until the local vet discovered forty of her horses are carrying a virus.  Tessa had to watch as those horses were loaded onto trailers to be taken to their death.  It is definitely the hardest thing she has ever had to do.  She didn't think things could get much worse but they do.
Joshua Bradley left his family's ranch a couple of years ago to pursue a career outside of the family business.  His only regret about leaving is how he left Tessa.  They were so close to something special and then he just left.  Now his family's ranch is close to being lost and Tessa needs his help—if she will take it.
Tessa's Pride is full of pride, passion and panache. Olivia Brynn has crafted a beautiful romantic story.  Tessa and Josh are both genuine characters.  The kind of characters you would picture as your best friends.  They are the couple that you will always root for even when they are yelling at each other.  Tessa and Josh set the ranch on fire with their heated quarrels and rapturous love making.  Thankfully these two are getting a second chance to discover all the wonderful things about each other.  However, the true test will be whether or not these two can communicate their feelings for one another successfully.  Tessa's Pride is a great strength to her as well as a weakness.  She wages a battle within herself; learning when is the right time to hold onto that pride and when to let it go.  Josh also takes a path to self discovery during Tessa's Pride.  Now that he is back at the family ranch he reevaluates his reasons for leaving.  It's funny how when we set aside our pride we are more likely to find the answer to our true happiness.  Tessa's Pride is a saucy sweet romance that will leave you smiling.