FIGHT OR FLIGHT by Natalie J Damschroder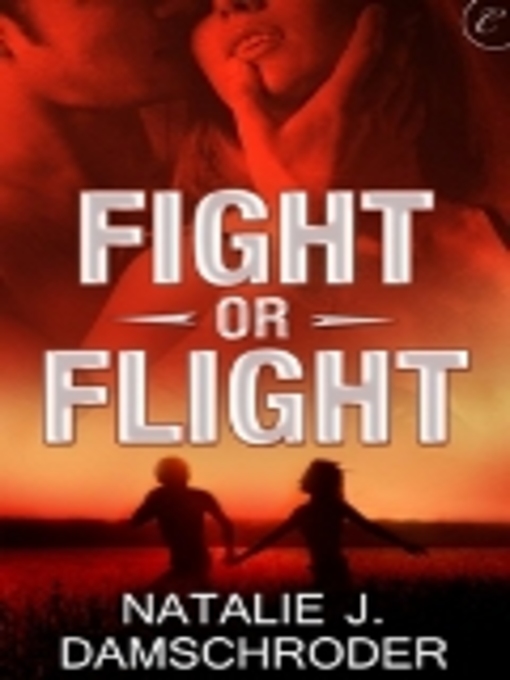 Fight or Flight by Natalie J Damschroder
Carina Press
Contemporary, Suspense
ISBN: 9781426891427
Reviewed by Miranda




Regan Miller has lived the last eighteen years on the run with her daughter.  Regan watched the boy she loved die.  With his dying breath he told her to run, protect their daughter, and she has ever since.  She doesn't know who she's running from or why but they tried to take her daughter when she was a baby.  Regan has taught her daughter the skills she needs to survive on the run.  Her daughter, Kelsey, has never quite believed that there was someone hunting them but she loves her mother dearly so she indulges her.  Now Kelsey is eighteen and ready to go to college.  Regan is a nervous wreck at the thought of not being close to her daughter 24/7 is driving her nuts.  However, it's been years since they were attacked and she has to let Kelsey lead her own life.
Regan's empty nest makes her start thinking about finally seeking a romantic relationship.  Tyler Sloan is Regan's next door neighbor and a wicked flirt.  Unfortunately, before she has a chance to pursue him she is attacked.  Now she must get to her daughter and run as fast as she can before the bad guys get to Kelsey first. Tyler offers to help Regan and she needs help but can she really trust this guy who happens to be there for her at a convenient time?  Can Regan reach Kelsey before it's too late?  It's time to make a decision; Will Regan and Kelsey Fight or Flight?  They can keep running forever or find out who's good and who's bad in this cat and mouse game they've been playing for the past eighteen years.
I absolutely love, love, loved Fight or Flight!!!  Natalie J. Damschroder's Fight or Flight is one high octane adrenaline filled thriller that doesn't quit until the very last page.  I honestly don't know when I've been this excited while reading a book.  There are some very sweet romantic moments in Fight or Flight, which I love, but the mystery surrounding Regan and Kelsey kept me on the edge of my seat. Ms. Damschroder's intensely passionate writing makes you feel like you are smack dab in the middle of the story experiencing everything as the characters do.  I love that Regan and Kelsey are both kick-ass females.  They both are well prepared to defend themselves and others.  I was constantly questioning the secondary characters.  I didn't know who was good and who was bad.  I love that Fight or Flight keeps you guessing!  Fight or Flight is a phenomenal action-packed story you would expect to find on the silver screen and I loved it!