MOTOR CITY FAE by Cindy Spencer Pape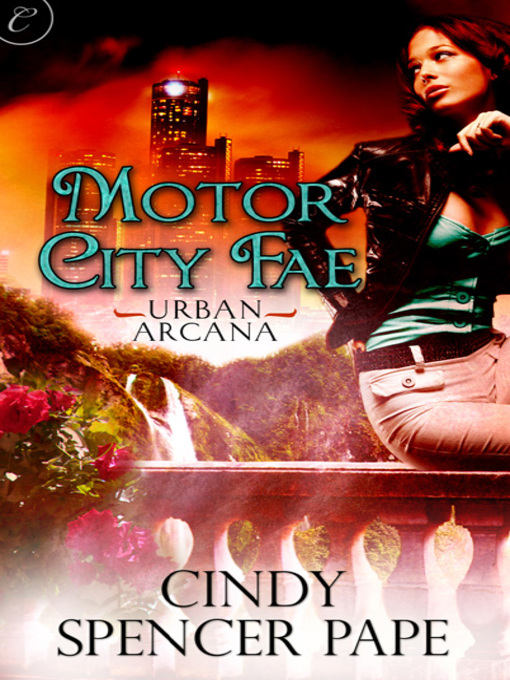 Motor City Fae by Cindy Spencer Pape

Urban Arcana Series
Carina Press
Paranormal
ISBN: 9781426890048
Reviewed by Tanya




Meagan Kelly is the quintessential artist who spends all her time pursuing her calling and is more than likely to show up with paint in her hair.  She has always felt that she has had a strong sixth sense and it shows in some of the wonderful scenes that she paints, that come to her in her dreams.  But, she is no way ready to have one of her favorite, and gorgeous, musicians suddenly tell her that she is not who she thinks she is.  Heck he is too gorgeous to even give her the time of day, let alone make her believe that she is a half-elf, half human heiress.  Oh, and that her vote is needed in the realm of the Fae on a certain issue that will mean saving mankind as she knows it.
When it becomes obvious that not only is Ric telling the truth but her life is in danger, her world seems to be turned upside down.  But, the one constant seems to be Ric.  Can they build on what they are starting or will a jealous Queen put a stop to it all?  And can a pink-bat-wielding woman stand up to men with swords and potions that want to kill her?
Motor City Fae is an absolutely fantastic new addition to the human fae realm.  I was hooked part way through the first chapter.  I love how Meagan and Ric meet as well as all their interesting friends.  I also find irresistible how Ms. Pape develops her primary and secondary characters.  I want to read stories about all those people (characters) that were touched on in Motor City Fae and I also want to see what is next for Ric and Meagan.  The highest accolades I can give to a story is to Joyfully Recommend it and this story just screamed out that it must be given that accolade.