CRIMINAL INSTINCT by Kelly Lynn Parra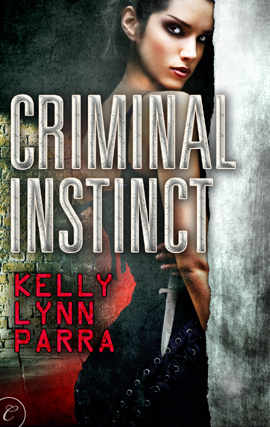 Criminal Instinct by Kelly Lynn Parra

Carina Press
Romantic Suspense
ISBN: 9781426890079
Reviewed by Nikita Steele




All her life, Ana Moreno frequently occupied her space with danger, until trouble finally caught up with her and landed her in jail with a five year sentence on the horizon, unless she became an undercover agent for the government drug enforcement.  For Ana, and four other felons, it was a no-brainer.  Freedom was a much better thing than sitting in a jail cell.  Ana's current mission was to cozy up to Jonas Saven – the right-hand man of a notorious drug dealer with hopes of discovering if they were responsible for bringing in a deadly new drug shipment that was on its way to San Francisco.
Deep down Jonas Saven was not the man that he publically portrayed himself to be, but he was determined to make sure his public personality stayed that way in order to fulfill his long-termed mission.  Then Ana Moreno entered his life and turned his world upside down.  She brought out his protective side in full force, and awoke a passion that he never knew he had.  She wasn't even the typical type of woman that he normally associated with; yet, that wasn't the worst part, because it seemed that Ana lead a life of crime.  Was Jonas in love with a criminal?
Readers, hold on tightly to your horses, because Criminal Instinct will take you on an uncontrollable, wild ride that you will never forget!  From start to finish you will be hovering on the edge of your seat breathless with enormous eagerness to see just how the plot will all pan out.  Although the villain was revealed half way through the storyline, never once did it feel cheated or make the suspense less intense.  As a matter of fact, it increased the danger to a whole new level.
Ana was a fearless, smart misfit with self-identity issues because of growing up in foster care and her biracial status of half Latino, half Caucasian.  She always felt like an outsider, until she met and fell for Jonas.  On the flip side, Jonas was a master of disguise, determined, compassionate and very stubborn.  Sparks flew instantly between the couple and their passion never died, regardless of the fact that they were hiding secrets and didn't trust each other.
I must say that Kelly Lyn Parra definitely has a winner on her hands with Criminal Instinct, and I sincerely hope that she creates future reads on the remaining members of this unique drug enforcement team.  I Joyfully Recommend Criminal Instinct!